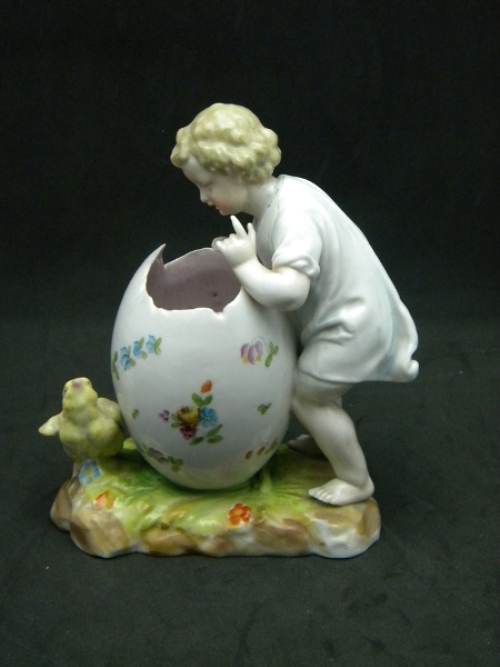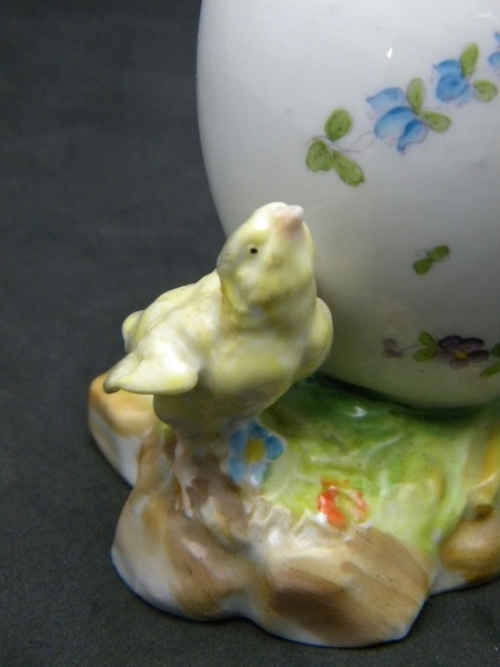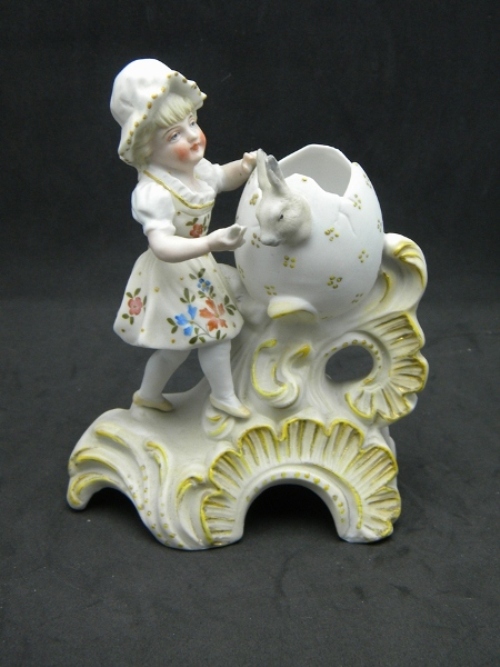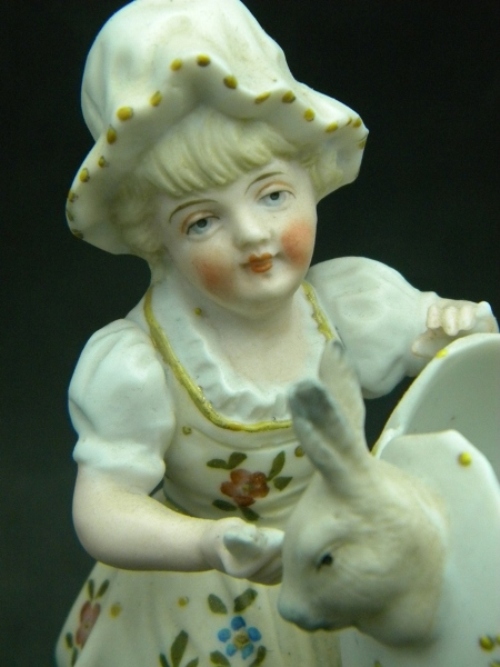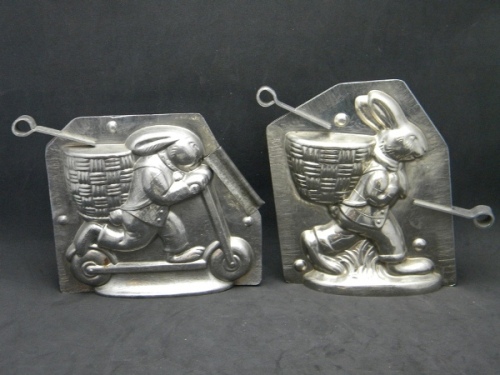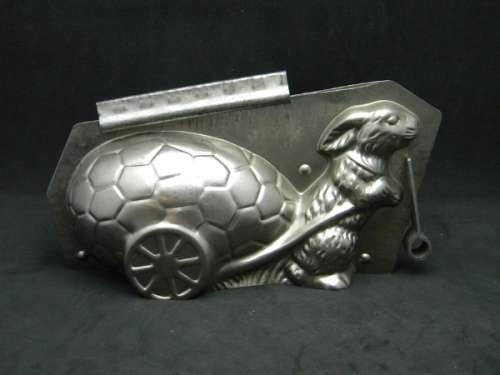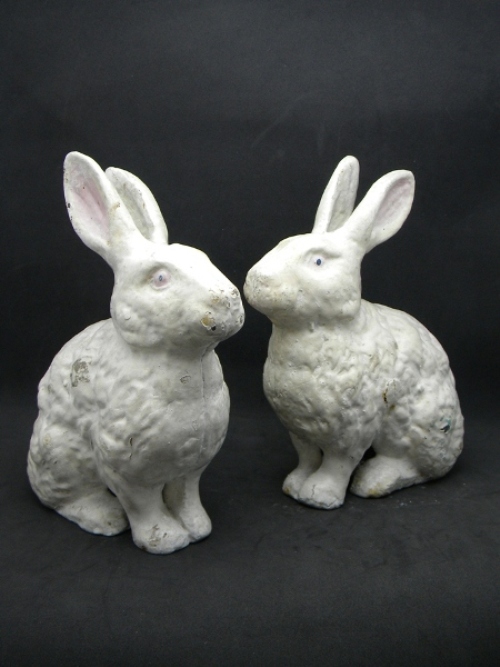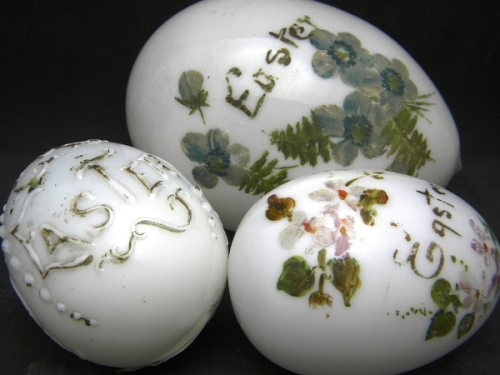 As we prepare for this Easter weekend, here at Toronto Antiques on King we are delighting in all the Easter-themed collectables we have found around the store.  Easter traditions abound and we have several pieces that seem to speak to the family togetherness that this holiday has always inspired.
We have an assortment of Victorian mouth blown milk glass eggs that were hand decorated.  The tradition of buying these eggs and decorating them at home to prepare for the holiday was very popular around the turn of the century.  The eggs that have survived do show signs of wear, but they are wonderful tokens of joyous family holidays from the past.
We are absolutely tickled by these 1940s Easter chocolate moulds.  The Easter bunnies are very active, transporting their Easter baskets by foot and scooter, and wheeling a large Easter egg. What an incredibly energetic Easter treat the chocolates must have made for excited boys and girls!
Easter celebrations are always made more memorable when there are children involved.  Our Victorian sentiment figurines depicting both a boy and a girl peering into the top of a large Easter egg are incredibly irreverent and enchanting.
Last but not least, how about having a Victorian metal bunny as a doorstop?  These charming doorstops are just as fun and functional now as they were when they were first made.