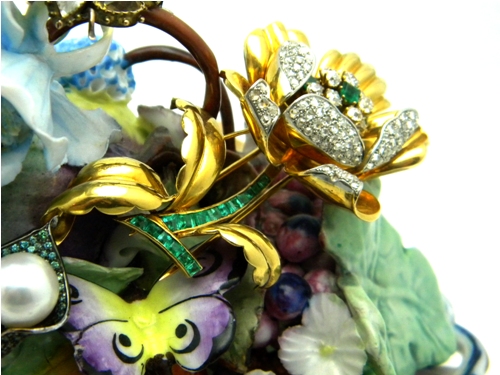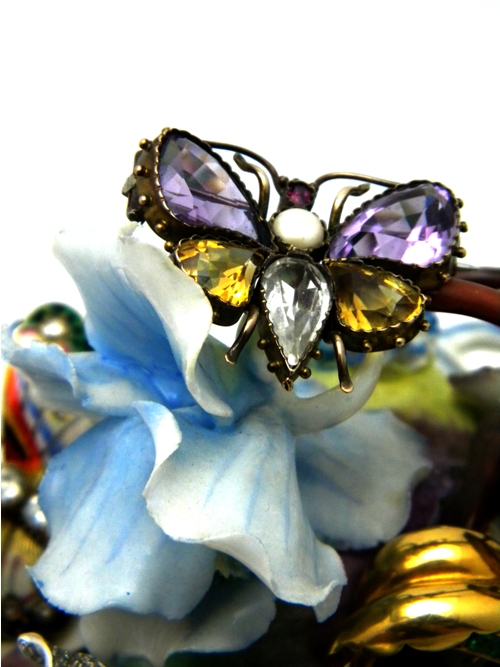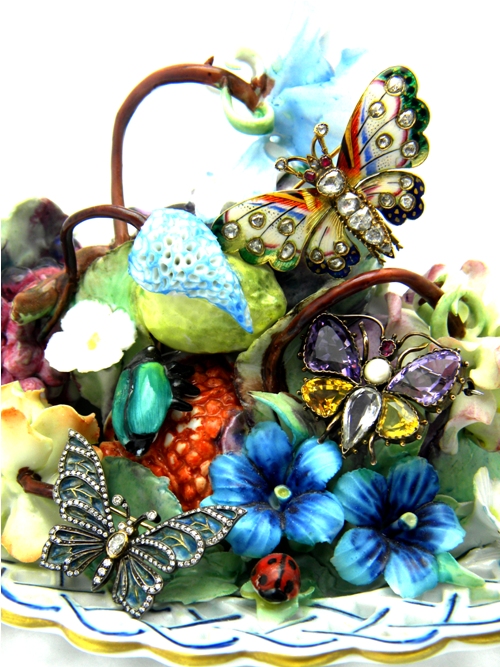 Most Beautiful Butterfly Jewellery Featured In Arabella Magazine
The butterfly has long been a symbol of resurrection, transformation and celebration.  We are celebrating some of our most beautiful pieces of butterfly jewellery in our ad for thespring issue of Arabella Magazine.
Fabulous Capodimonte Porcelain
We had lots of fun pairing our butterflies with floral pieces and grouping them on-top of this fabulous Capodimonte piece of porcelain. Our goal was to create something bright, organic and nearly life-like.
Arabella's Spring Awakenings
Arabella magazine contains wonderful articles relating to art, architecture, history and design.  The issue "Spring Awakenings" is available now.