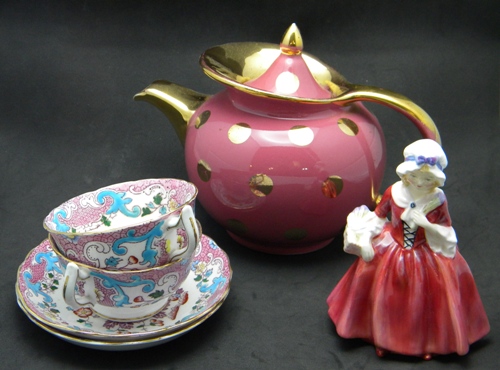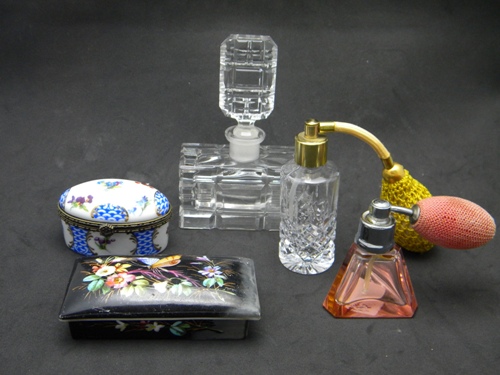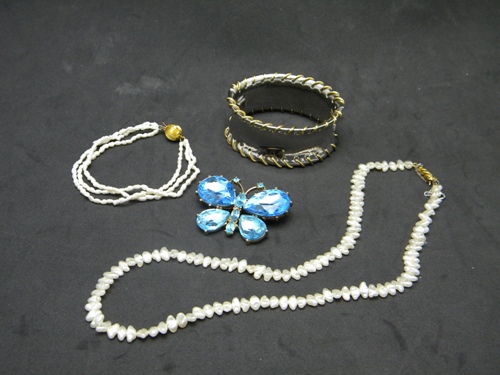 Need a great idea for a last minute Mother's Day gift?  Mom does so much for us, so it is vital that we acknowledge all that she means to us each year.  Finding the right gift, one with meaning and beauty, can be a difficult task.  At Toronto Antiques on King, we had a look around the shop for some small gifts that would make mom smile.  Everything we picked costs under $150.00  and has its unique beauty and charm.
A teapot is always an excellent gift idea, and this fun dusty rose and gold Hall polka dot teapot has a great dynamic shape and lustre.  This lovely pair of pink and blue Chinese teacups could also brighten mom's eye this Sunday.  We also like Doulton's sweet Lavinia figurine, with her full skirt and demure downturned head.
How about something for mom's dresser or vanity?  Vintage perfume bottles make a lovely unique gift, and these two atomizers have gorgeous shape and would be a great accessory for a powder room or on display on a vanity.  A small porcelain box is always a superb keepsake.  This black porcelain box has a painted butterfly perched on the lid.  This blue and white oval Crown Porcelain box has a hinged lid and would make a great ring box for the bedside table.
You can never go wrong with jewellery on Mother's Day.  Freshwater pearls make an elegant gift, with their delicate baroque shape and opalescent colour.  This bracelet with a round gold fob and this elegant necklace would be sure to impress mom.  A butterfly brooch is an ideal spring gift, especially in this bright periwinkle shade.  A metal bangle is also a smart choice for your stylish mom.
Whatever the occasion, Toronto Antiques on King and the Cynthia Findlay Collection is sure to have the perfect gift for your loved ones, a gift that will show-off your taste, keen-eye and originality.