The story is so familiar that it could have been written by Shakespeare's Chinese twin. It is Romeo and Juliet, if Juliet's name was Kwang-se, her father was a Manderin and instead of dead the lovers become birds. The story involves unrequited love, family feuds, betrayal, elopement and a happy ending–all right below your dinner!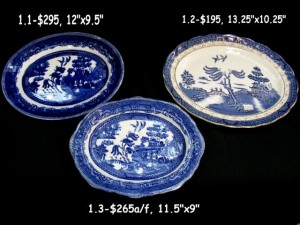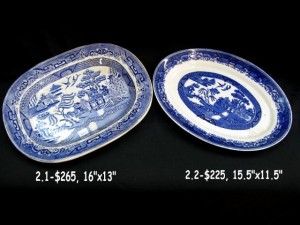 The beautiful blue willow china pattern was created first in 1790 by Thomas Tuner at Caughley Pottery Works in Shropshire, England. Turner designed it to look like ancient Chinese art. Elegant for its blue and white design, this dinner pattern also reads like a romance novel.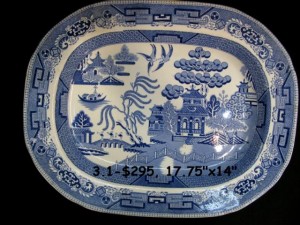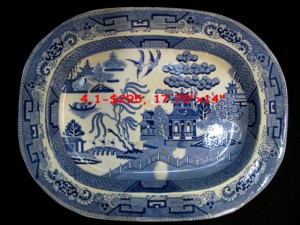 A Mandarin Chinese emperor, Tso Ling, lived in a pagoda under an apple tree very near a famous, drooping willow tree. Tso Ling arranged for his daughter, Kwang-se, to be married to an old and wealthy merchant. A woman with her own mind, Kwang-se fell in love instead with her father's poor clerk. The lovers eloped across the sea, but the emperor soon caught them. Right before Tso Ling was to have the lovers executed, the gods turned Kwang-se and the clerk into turtledoves. They will be eternally gazing at each other at the top of the design, right above Tso Ling's pagoda.
More mashed potatoes anyone?