Around this time every November, I start to get used to everyone in a mustache.  For those of you who are struggling to learn how to eat and drink with a mustache, we offer these Victorian mustache cups, perfectly practical for a well-groomed gentleman. To learn more about mustache cups, check out our old post torontoantiquesonking.com
We are supporting our friend by telling his story on this blog. Please read below.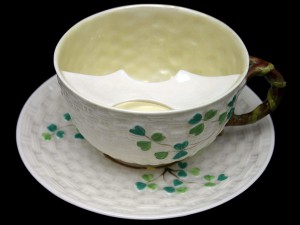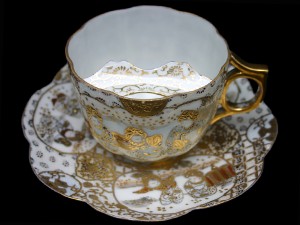 On Tuesday, November 1, I stopped shaving my moustache.
Last year, my daughter Jennifer introduced me to the phenomenally fun and successful fundraiser for Prostate Cancer — Movember. During this month, tens, if not hundreds of thousands of men all over the world will grow a moustache, and early in December we will gather to mock and admire the results … and I guess choose some winners. Meanwhile, we are asking our friends to donate whatever they feel they can to the cause of Prostate Cancer.
Through the Movember Foundation and its men's health partner, Prostate Cancer Canada, Movember is funding world class awareness, research, educational and support programs which would otherwise not be possible.
Why am I so passionate about men's health?
On average men live 4-5 years less than women

1 in 7 men will be diagnosed with prostate cancer in their lifetime

25,500 men will be diagnosed with prostate cancer this year in Canada


Most of us guys will die with it, if not because of it. My brother-in-law Cliff fought it for 14 years, but it got him, and it is in Cliff's memory that I am doing this.
We only have a month to grow Mos and raise awareness and funds, so please come along for the ride.
For more details on how the funds raised from previous campaigns have been used and the impact Movember is having please click on the links below:
About Movember <http://ca.movember.com/about/>